MBALE DISTRICT, Uganda - During celebrations to mark International Women's Day, the President of the Republic of Uganda H.E Yoweri Kaguta Museveni launched the Spotlight Initiative. He marked the occasion by signing a painting symbolizing each of the Initiative's outcome areas and stakeholders at Malukhu grounds in Mbale District, Eastern Uganda.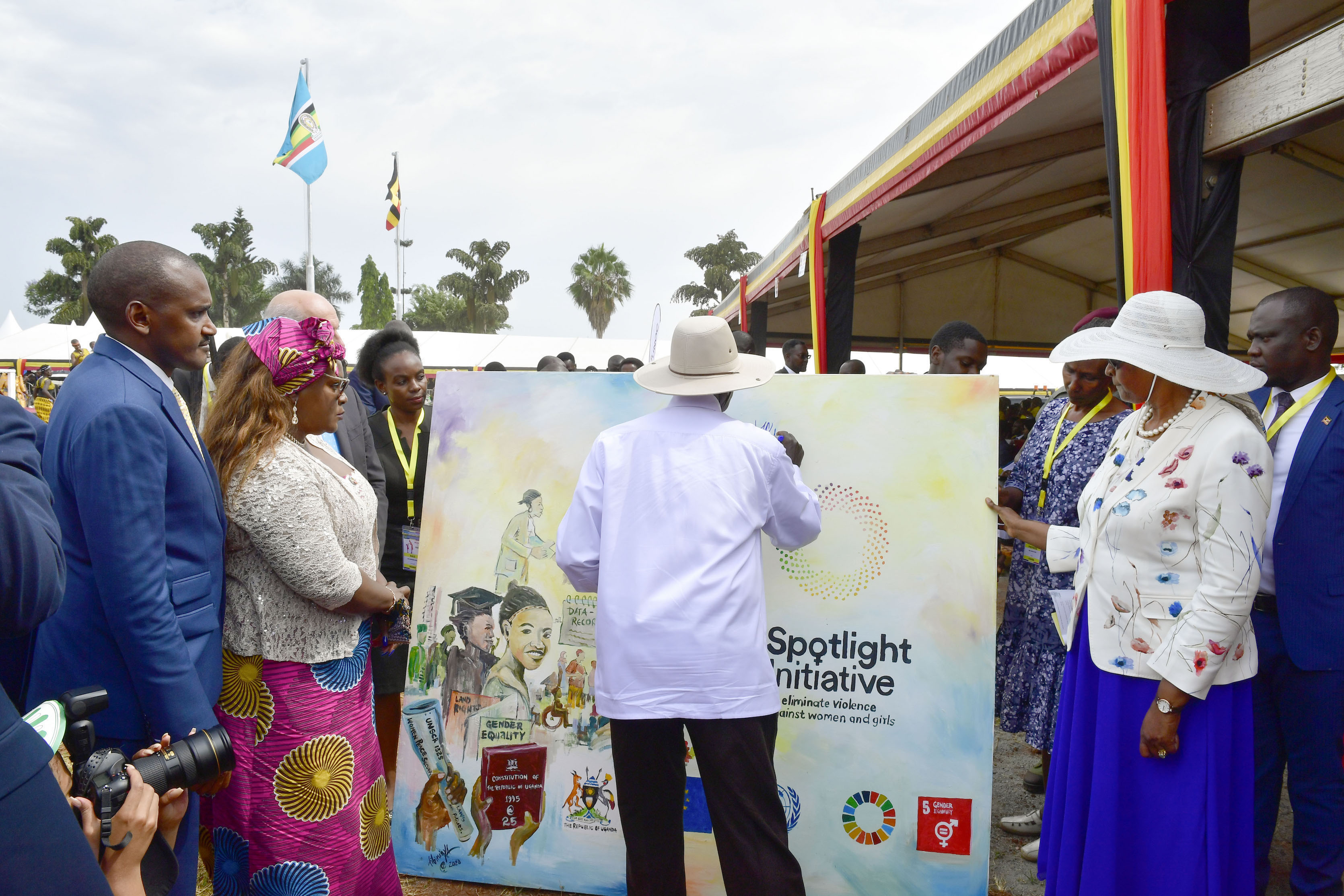 "I thank the European Union and United Nations for selecting Uganda as one of the countries to implement the Spotlight Initiative," said President Museveni. "This milestone initiative, along with others, is supporting the government's implementation of the National Policy and Action Plan on the Elimination of Gender Based Violence in Uganda (2016), the National Strategy on Ending Child Marriage and Teenage Pregnancy (2016-2020) and the Referral Pathways for Response to Gender Based Violence cases in Uganda (2013), among others."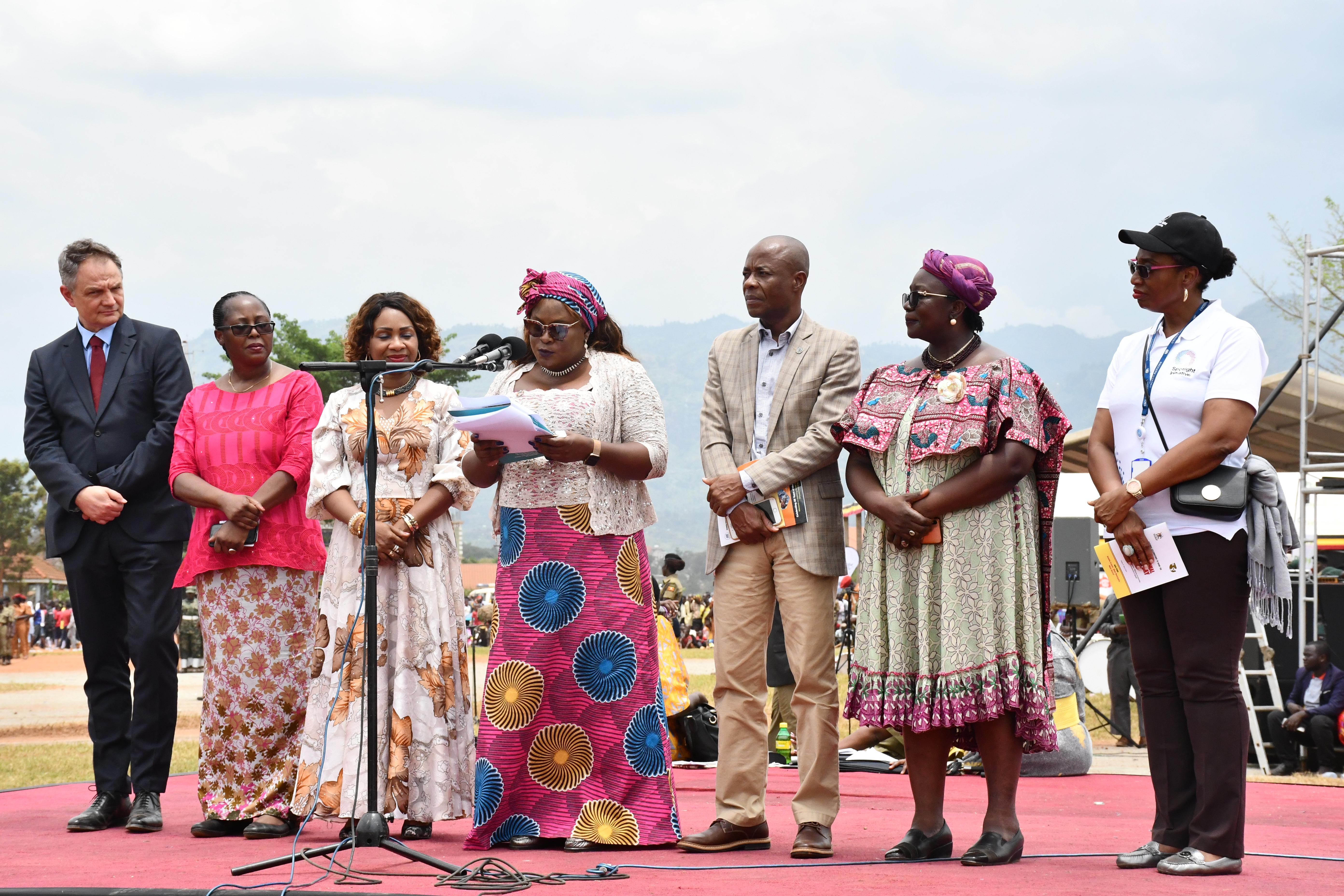 Over the next four years, comprehensive programmes will be implemented to eliminate all forms of violence against women and girls, increase access to sexual and reproductive health services, strengthen systems for preventing and responding to violence against women, and address harmful social and gender norms and practices.   
United Nations Resident Coordinator in Uganda Rosa Malango said the the Spotlight Initiative is a demonstration fund for action on the Sustainable Development Goals. "The Initiative aims to demonstrate that a significant, concerted and comprehensive investment in gender equality can make a transformative difference in the lives of women and girls," she said.
The Spotlight Initiative builds on existing good practices, increases the scale and ambition of interventions, mobilizes support from target sectors and builds new partnerships in the elimination of violence against women and girls. It raises awareness of widespread harmful practices and the detrimental impact of violence against women and girls.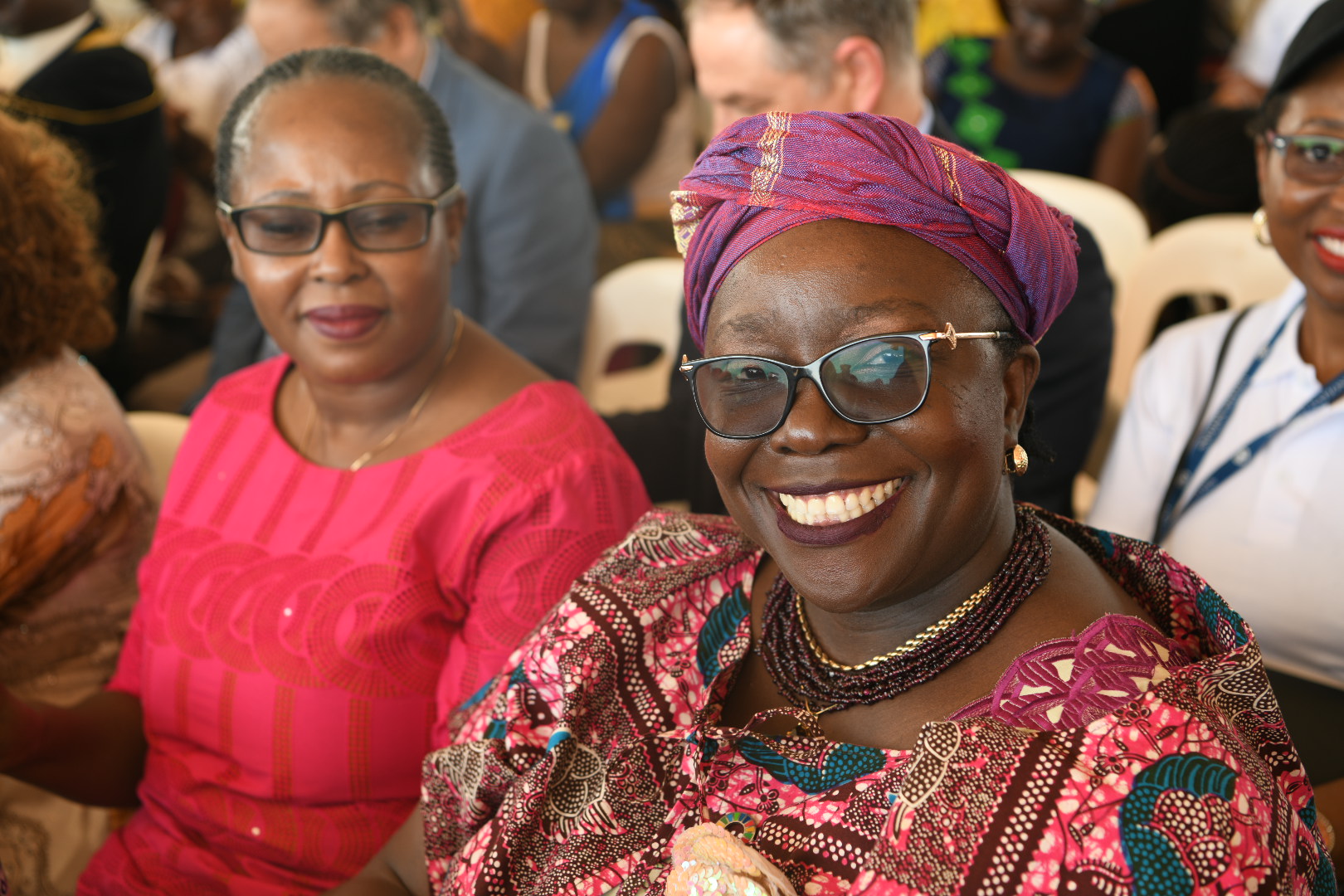 Speaking at the launch, the European Union Ambassador to Uganda Attilio Pacifici said that the EU is strongly committed to supporting gender equality and women's empowerment. "This strong commitment to gender equality and women's empowerment is one of the reasons why the EU teamed up with the UN to fight against the most prevalent forms of violence against women and girls worldwide," said Mr. Pacifici. 
A parade of all-female security forces welcomed guests to the Malukhu Grounds in Mbale ahead of the celebrations. They included representation from the Uganda People's Defense Forces, the Uganda Police Force and the Uganda Prisons Service.
In Uganda, 51 per cent of women aged 15 to 49 report that they have experienced physical violence since the age of 15. More than one in five women aged 15 to 49 have experienced sexual violence, while 56 per cent of ever-partnered women have experienced spousal violence. Rates of child marriage are also high. More than 15 per cent of ever-married women (aged 20-49 years) were married by the age of 15 and 49 per cent were married by the age of 18.
Although Uganda has only a 0.3 per cent prevalence of female genital mutilation (FGM) among girls and women aged 15-49 years, rates are as high as 53 per cent in six FGM-practicing districts.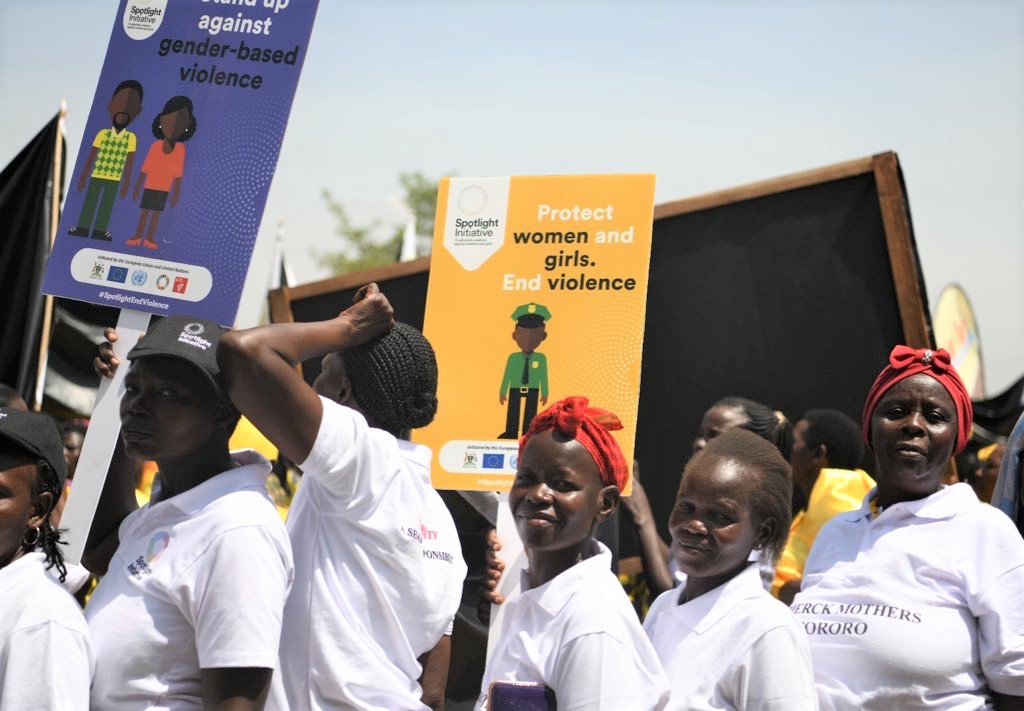 The Initiative is being implemented in partnership with 20 different government ministries, departments and agencies, coordinated through the Ministry of Gender, Labour and Social Development; seven United Nations agencies, coordinated by the Office of the Resident Coordinator; and 30 civil society actors, including civil society organizations, women's groups, religious and cultural institutions, the private sector and academia.  It is a national initiative, with specific additional funding in seven districts, representing different sub-regions: Amudat, Arua, Kampala, Kasese, Kitgum, Kyegegwa and Tororo.
By Davinah Nabirye with reporting by Eva Noma Sibanda.