'No woman or child left behind' Spotlight Initiative launches in Samoa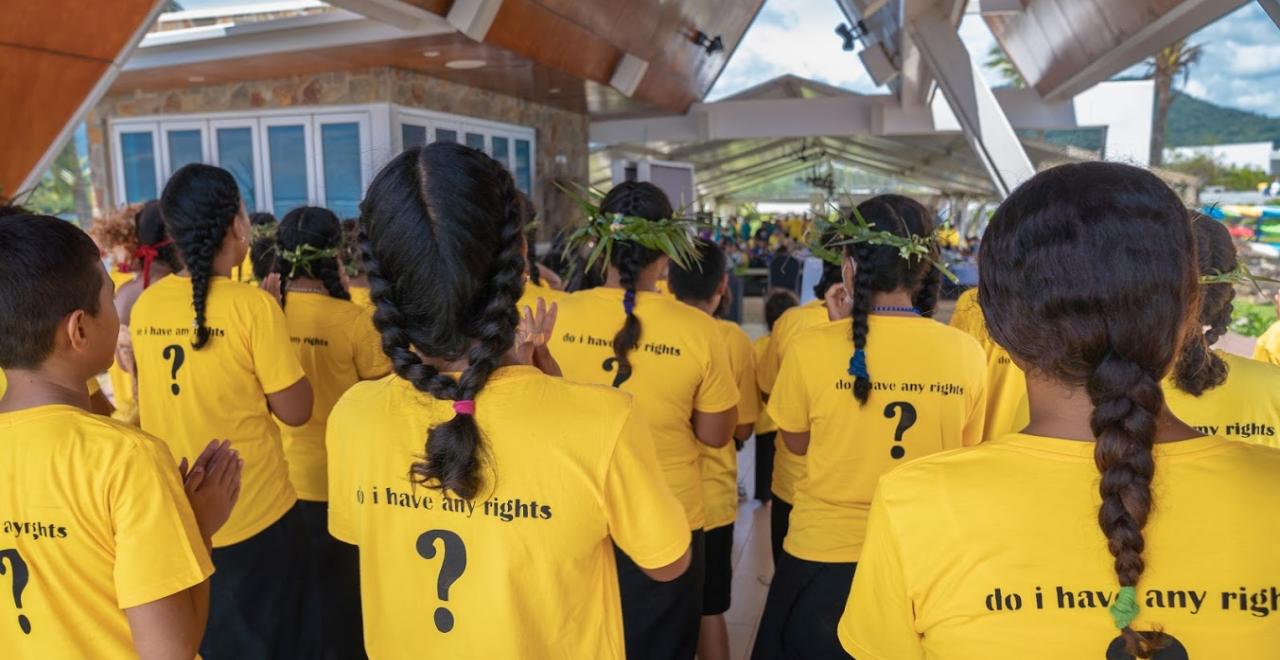 March 6, 2020
APIA, Samoa - The Spotlight Initiative has launched in Samoa with a focus on preventing violence through evidence-based programmes and strengthening essential services for survivors of domestic violence.
A total of €3 million has been invested in ending violence in the country through the Initiative. These funds will, in conjunction with national partners, support the development of legislation and policies to eliminate violence against women and to strengthen national and sub-national institutions in responding to the needs of survivors. The National Inquiry into Family Violence conducted by the Ombudsman Office in 2016 indicates that 60 per cent of women between the ages of 29 to 49 who were in a relationship reported that they had experienced some form of intimate partner abuse.
The Spotlight Initiative programme for Samoa is timely and it reinforces the UN Secretary-General António Guterres' Call to Action for Human Rights that was launched earlier this month.
"This Call to Action sets out seven overarching guiding principles which are: the rights at the core of sustainable development; rights in times of crisis; gender equality and equal rights for women; public participation and civic space; rights of future generations, especially climate justice; rights at the heart of collective action; and new frontiers of human rights," said Mr. Guterres.
Pursuing these principles brings together governments, civil societies, private sector and grassroots communities to advance the human rights agenda.
Representative of the UN Samoa and Resident Coordinator Mr. Jorn Sorensen noted the UN's commitment to partnering with national stakeholders through actions that can push for the promotion of positive social and cultural norms that will go a long way to ending violence.
The UN Samoa envisions a Samoa free of gender inequality, where no woman or child is left behind. 
He added that with the strong support of the partnership between the EU, the Government of Samoa and all its stakeholders, the Spotlight Initiative will result in positive changes that contribute to achieving the overall global goal of gender equality.
The launch of Spotlight Initiative shows Samoa's readiness to end violence against women and girls.
Photo: UN/Alvaro Hoyos.
Originally published on United Nations Samoa.
Like what you read? Spread the word.