Civil Society Engagement
We believe that civil society is at the core of transformative and sustainable change.
The Spotlight Initiative's work is rooted in research that amplifies the belief that the leadership and deep engagement of civil society is at the core of transformative and sustainable change in the elimination of violence against women and girls. Civil society, in particular women's rights and feminist activists and movements, is therefore a central and paramount partner of the Spotlight Initiative. This includes those representing groups facing intersecting forms of discrimination.
Spotlight Initiative's partnership with civil society is guided by:
A human-rights based approach
The "Leaving No One Behind" principle, and
National ownership
Civil Society Reference Groups
"To be a part of this group has been an important space of learning and has enabled us to strengthen our links and relationships." - National Reference Group member, Argentina
Civil society is systematically engaged at national, regional and global levels through the partnership with Civil Society Reference Groups. The Reference Groups represent civil society at the governance and decision-making bodies of the Initiative and aims to advise the Initiative, to advocate for the realization of its objectives and to hold the Initiative accountable for its commitments.  
At the Global level, the Civil Society Reference Group is comprised of 20 diverse members, selected by a civil society-led selection committee in April 2019. 
Toolbox: Reference Group members can find relevant resources, templates and guidelines here.
Please find the biographies of the Global Reference Group members below, and the biographies of the National and Regional Reference Groups here.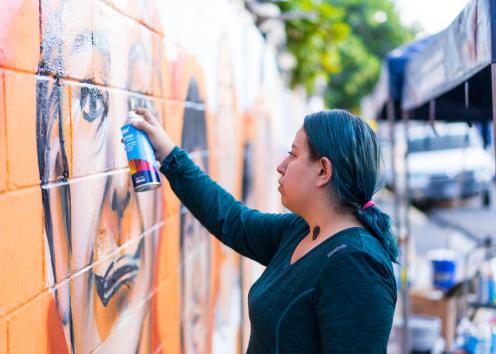 Civil Society Funding Dashboard
Civil Society Global Reference Group Members