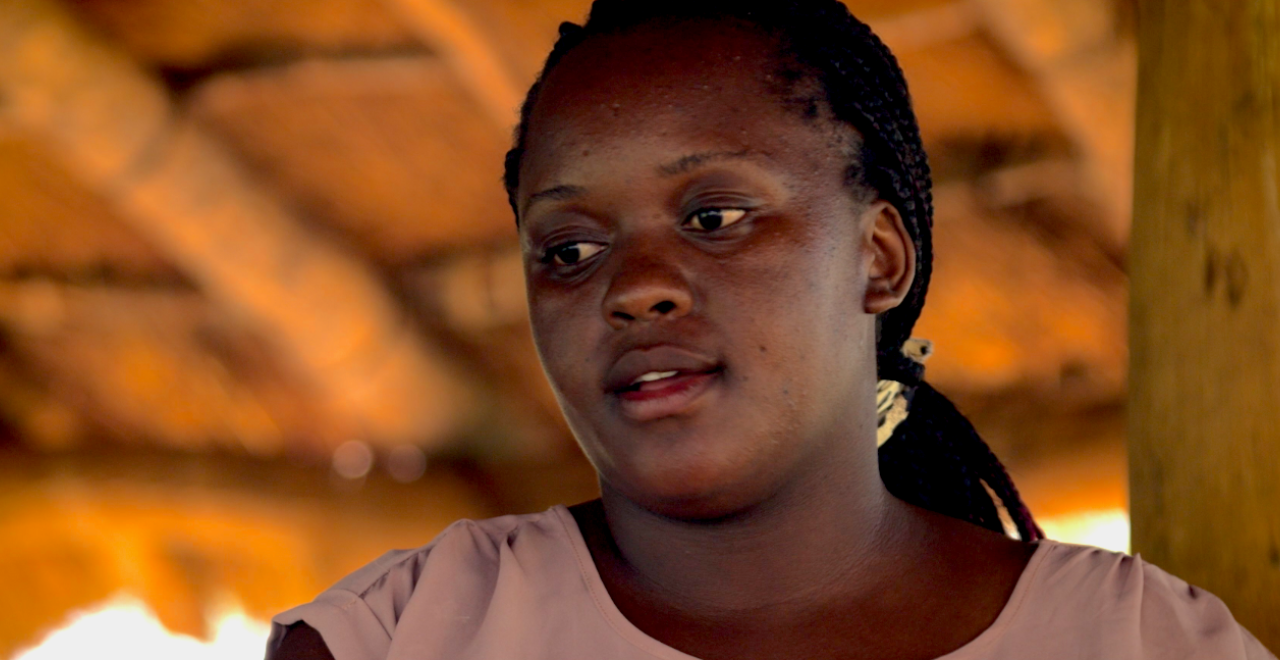 Tracey Sibanda, 27, has always been a passionate defender of women's rights. While studying at Midlands State University in Gweru, she edited the student newspaper and wrote extensively about issues affecting young women at her college. However, it was an unexpected meeting with an 8-year-old girl that cemented her transition from advocate to activist. 
While Ms. Sibanda was working with a local women's organization, she was approached by a client to visit a sick child. When Ms. Sibanda arrived, she quickly realized that the girl was being sexually abused. 
"We discovered that the child had a sexually transmitted infection," says Ms. Sibanda. "It was at a horrible stage and nothing had been done to assist her… I was already writing about women's issues and then I came across this situation where a child cannot really stand up for her rights. That experience drove me and made me want to continue."
Today, she works for Lower Guruve Development Association (LGDA), a community-based organization that promotes the rights of marginalized women and children in Mashonaland Central Province of Zimbabwe. 
"A big part of what I realized working here is that women are economically dependent on men and that in itself causes them to remain in situations where they are abused," says Ms. Sibanda. "I remember going into the field sometime last week and a woman was talking about the fact that her husband died. Now she cannot support her kids, she needs a man… I want a country where women are empowered and women know that, 'I can do this. I can take care of my kids with or without a man.'" 
Ms. Sibanda and LGDA are working towards that goal by establishing women's forums in the districts of Mbire and Guruve that educate women on their rights, including the inheritance laws of Zimbabwe. LDGA also assists with conflict resolution and creates income-generating projects for women.
For many, Ms. Sibanda is the first point of contact in leaving a violent situation. She leads workshops on sexual and gender-based violence within communities and refers women to the services they need, whether it's legal assistance, advice or immediate short-term accommodation. It's a responsibility she doesn't take lightly.
"My most memorable moments would be linked to what I have achieved, which is being in a situation where women feel confident enough to come to you and they tell you about their issues."
Above all, she's excited about creating a generation that no longer requires the kind of work she does. She is currently working on programming in schools and shopping centres where she can speak to previously unreachable audiences.
"We can challenge the norms, the beliefs, the practices that have been bringing women down," she says. "And we are doing it in large numbers. We are building and starting movements.
"It's not just a national cause, it's a global cause and that in itself just motivates me to keep pushing no matter how hard it gets … You just keep on going."
Spotlight Initiative is helping activists like Tracey Sibanda provide services to women and girls experiencing violence. We are #WithHer. Are you?
 
Like what you read? Spread the word.