CHIHUAHUA, Mexico - Just a few steps from Chihuahua's Government Palace shines a plaque. 'Marisela Escobedo Ortiz was murdered here on December 16th, 2010 for demanding justice for the femicide of her daughter Rubi. Chihuahua, Chih. June 2011,' the plaque states. Across the street lies another memorial, the Cross of Nails, built in 2000 in memory of all the femicide victims.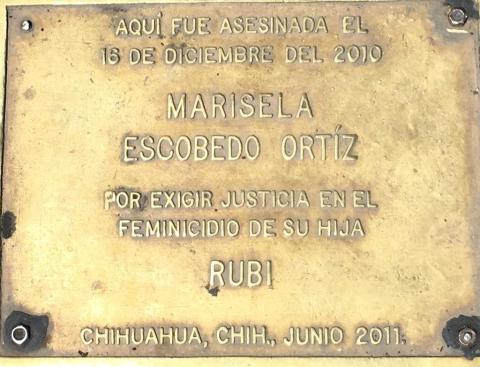 "The justice system here is unreal. Justice is an utopia. It is reserved for a few poeple, not for us," - Norma Ledezma, activist and founder of 'Justice for our daughters'
Mothers and leaders of change
In 2008, Marisela Escobedo Ortiz was seeking justice for her daughter. With her own resources, she located the man whom she knew was her daughter's murderer and brought him to the authorities. He confessed to her murder and revealed where her remains were. However, the authorities eventually released him. Ms. Ortiz decided to protest in front of the Government Palace. On the tenth day of her protest, a man killed her.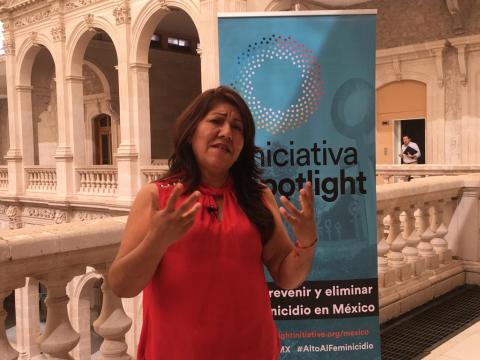 One of the first mothers and activists that joined Ms. Ortiz in her request for justice was Norma Ledezma. Her daughter Paloma was murdered in 2002, after which Ms. Ledezma founded "Justice for our Daughters" to advocate for an end to violence against women and girls. She has been seeking justice for the past 17 years, to no avail. "We still don't know what happened, we still don't know who killed Paloma," said Ms. Ledezma. " It is not only about her, but about the hundreds of women we represent today. The justice system here is unreal. Justice is an utopia. It is reserved for a few people, not for us," she added.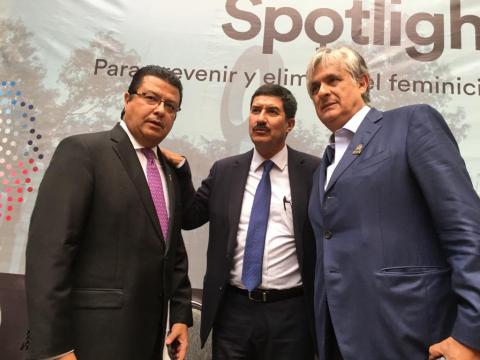 "We will take full advantage of the Initiative and the families will receive our absolute disposition and commitment," - Javier Corral, Governor of the State of Chihuahua 
A light of hope 
Together with public officials and other activists, Ms. Ledezma participated in the first Spotlight Initiative workshop, held at the Government Palace of Chihuahua last month. The event presented the Initiative's roadmap for implementation over the next four years in the cities of Ciudad Juárez and Chihuahua, generating commitments from the state's top officials.
"Violence against women and girls should never be seen as normal and should never be tolerated," said Chihuahua State Governor Javier Corral at the meeting. "We will take full advantage of the Initiative, and the families will receive our absolute disposition and commitment."
By Eloisa Farrera