The effects of the climate crisis may be felt everywhere, but they're not felt by everyone equally. Women and girls bear the brunt of many negative consequences of climate change, including an increased exposure to gender-based violence. For women and girls who face multiple and intersecting forms of discrimination, the reality is even more dire.
But change can – and is – happening. Below are just some of the ways we can work towards a more equitable and sustainable future for women and the planet.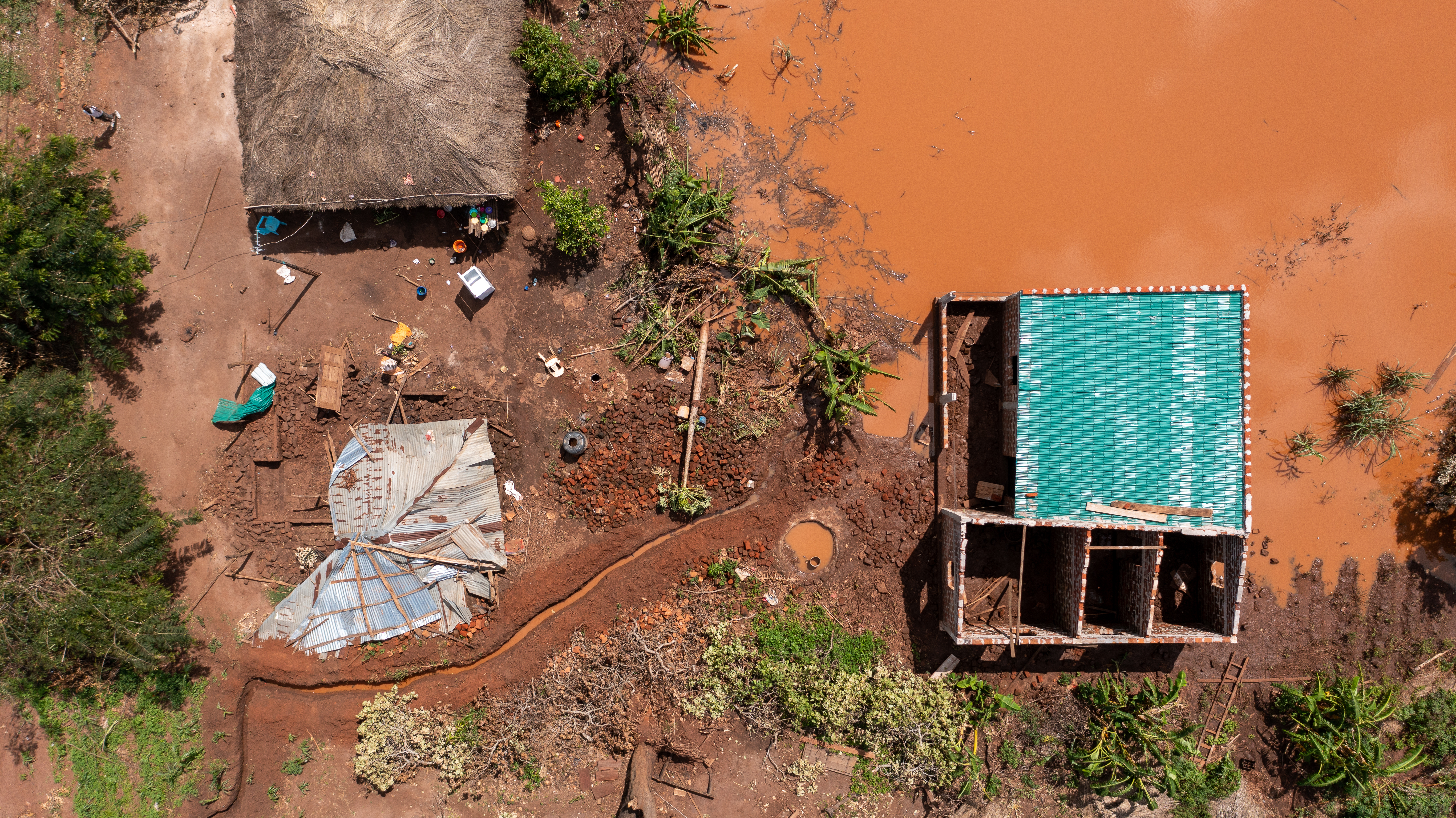 Guarantee women access to and control of natural resources
Globally, women own less land and have less secure rights over land than men. Women make up less than 20 per cent of the world's landholders but make up an estimated 43 per cent of the agricultural labour force, according to OHCHR.
Women's crucial role in agriculture, food production and land-based livelihood means that they feel the full force of climate change-induced drought and natural disasters but have little say in how natural resources are managed. This limits their ability to adapt to or offset the effects of climate change, while making them more susceptible to food insecurity and poverty. It also makes them more vulnerable to gender-based violence, as they rely on male husbands, relatives and landowners for their livelihoods.
"In Uganda, cases of violence [against women] are sometimes associated with land." - Wycliffe Odiya, Team Leader with LandNet Uganda
"In Uganda, cases of violence [against women] are sometimes associated with land," says Wycliffe Odiya, a Team Leader with LandNet Uganda, an organization that advocates for women's land rights. Violence and coercion may be used to evict women from their land following the death of their husbands, or women may remain in abusive relationships because they fear losing their home if they leave. Spotlight Initiative supports LandNet and works with cultural and community leaders to ensure that women's legal rights to property are respected in practice as well as theory.
The Initiative is also working to ensure more women control and profit from green farming practices. In 2021, 473 people in Kampala and Tororo, Uganda, were trained in eco-friendly soil management and crop production and provided with leased land to farm.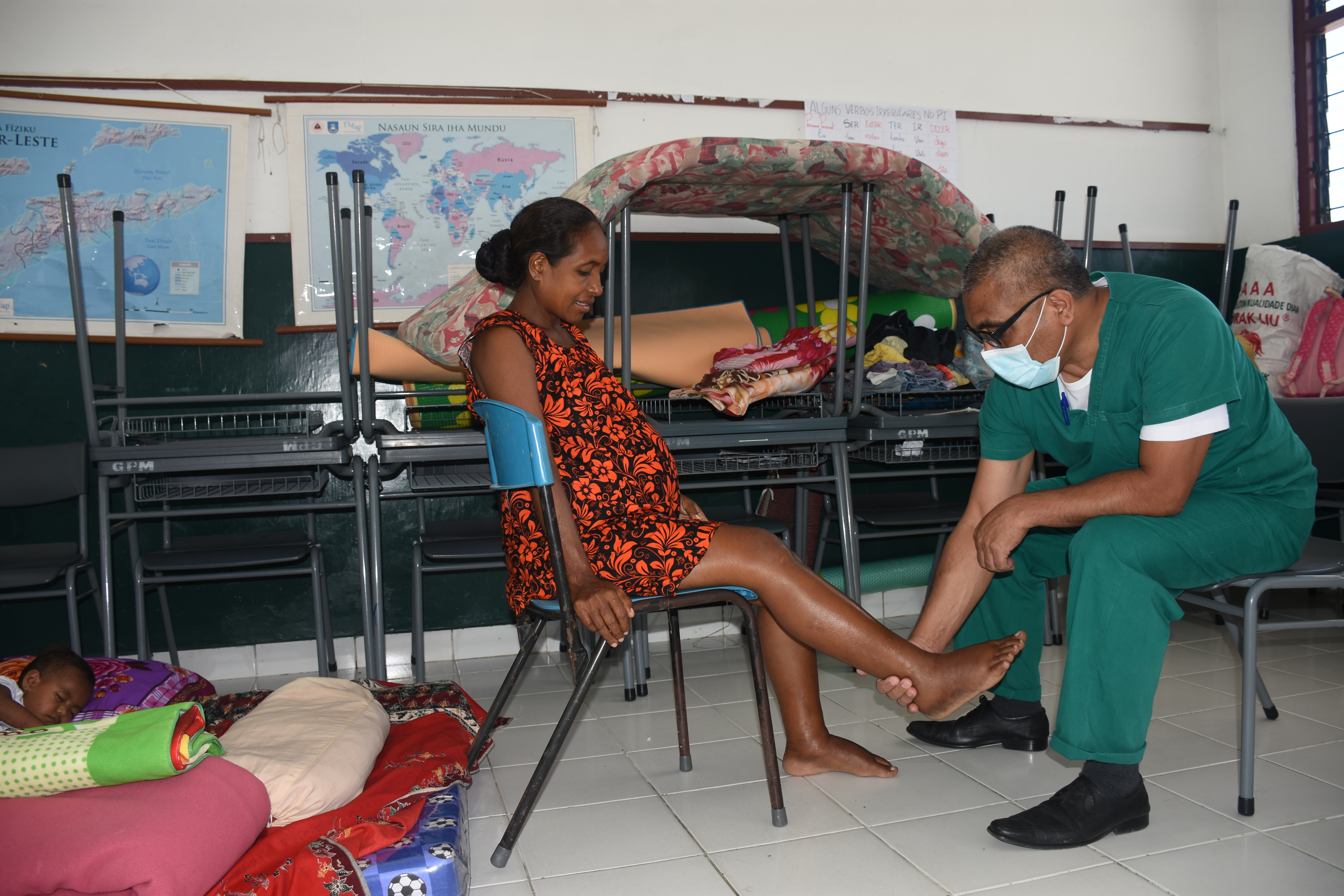 Integrate women and girls into disaster recovery plans
Extreme weather events and natural disasters are displacing an increasing number of people. In 2021, the United Nations High Commissioner for Refugees (UNHCR) released data showing that the number of people displaced by climate change-related disasters since 2010 has risen to 21.5 million. Displacement, crowded or insecure living arrangements, disruption of services, the destruction of infrastructure and limited access to referral services leaves women, children, elderly, disabled and LGBTQI people more exposed to violence. That's why it's essential that every country has an emergency response plan that integrates the needs of these groups.
In Mozambique, more than 300 health and social service professionals and emergency hotline operators were trained on gender-based violence response in 2019.
When Timor-Leste experienced extreme rains, flooding and landslides in 2021, the Spotlight Initiative provided a rapid assessment of evacuation centres to ensure that facilities were safe and met the basic needs of vulnerable groups. It also diverted US$312,000 of funding to help address and respond to those needs – including food, clothing and sanitary items.
 
In Vanuatu, the Spotlight Initiative has strengthened institutional capacities to ensure that violence against women and girls is systematically addressed following natural disasters. It has also partnered with IOM on a series of awareness-raising activities and the development of official guidelines to make evacuation centres safer for women, people with disabilities, and children. 
In Mozambique, it supported "Linha Verde - 1458", a free, country-wide inter-agency hotline funded by the UN World Food Programme (WFP) that is used by crisis-affected populations and humanitarian actors to make requests for information and assistance, or to raise concerns in relation to humanitarian assistance. "Linha Verde - 1458" also offers referral pathways for survivors of GBV during crises. More than 300 health and social service professionals and emergency hotline operators were trained on GBV response in 2019 and 2020. The Initiative also provided mobile data, remote working equipment and psychosocial assistance for at-risk women and girls during Tropical Storm Chalane. 
In Uganda, the Initiative provides sexual and reproductive health services in all implementation districts, including refugee, border and flood-affected districts. It also enables civil society organizations to combine resources to respond to the needs of vulnerable groups.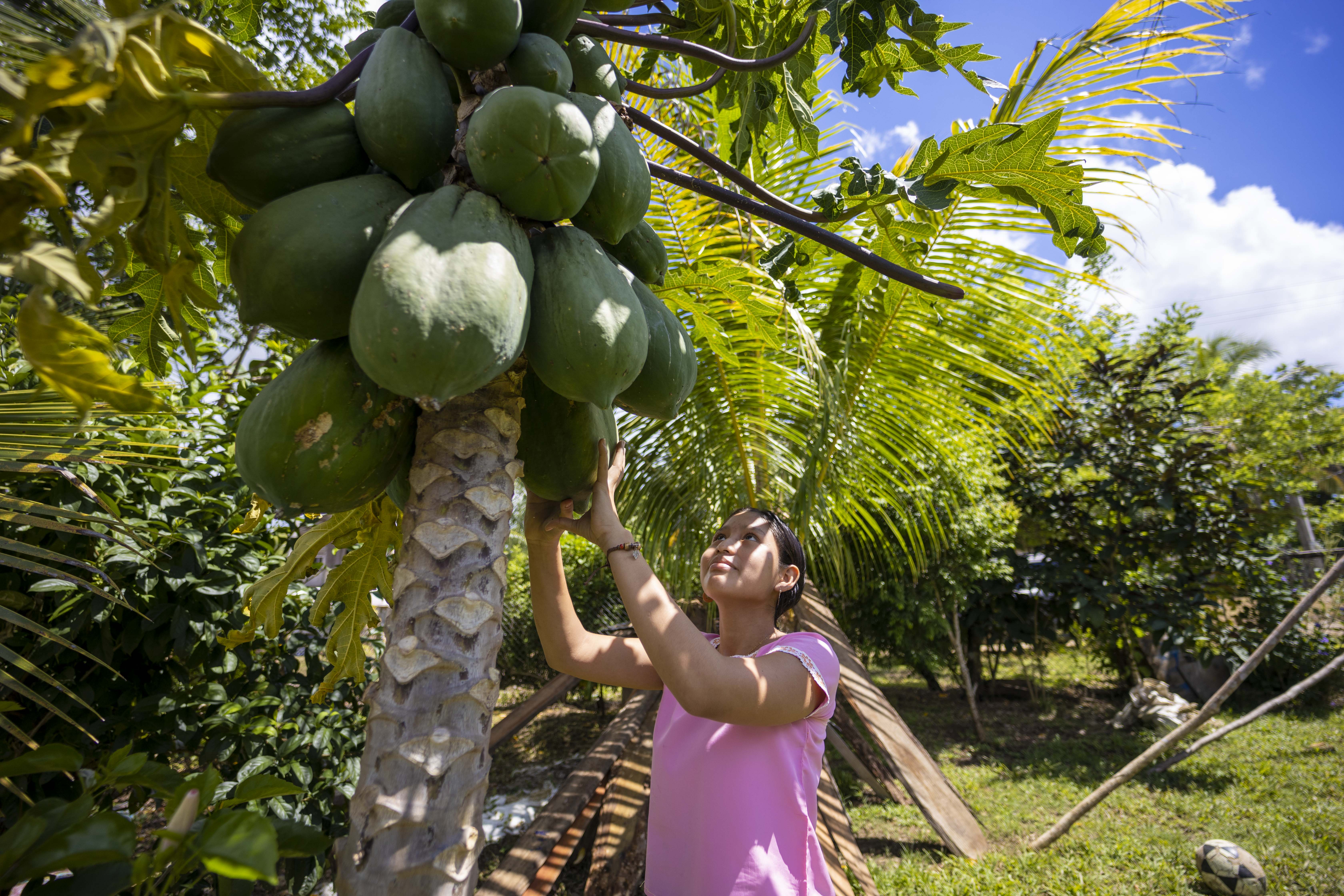 Involve women and girls in environmental leadership and decision-making
Women and girls must be at the centre of environmental solutions. Critically, they must have a say in the management of natural resources. That's why Spotlight Initiative supports grassroots, local and women-led civil society groups, with US$146 million allocated to civil society organizations so far.
"Unfortunately, women have often been ignored in environmental policies. So, through the efforts of the Spotlight Initiative, we invest heavily in amplifying the voices of women's rights organizations to make sure that they are heard in all political spaces," says Erin Kenny, Head of Technical Unit, Spotlight Initiative.
In Belize, the Initiative supports the Toledo Institute for Development and the Environment (TIDE), which works with youth groups to develop young people's leadership skills and teach them about family violence and the environment. Kathie Coy, 15, is one of the youth leaders taking part in the programme. She serves as the Vice President for Big Falls Eco Warriors and encourages other young people to become leaders in their communities. "We have the power to do anything we wish," she says.
"We have the power to do anything we wish." - Kathie Coy, 15, environmental youth group leader
In the Pacific, the Spotlight Initiative supports Island PRIDE, a woman- and youth-led grassroots organization in the Federated States of Micronesia working at the intersection of climate change and gender and DIVA for Equality, a feminist collective that works to advance many aspects of human rights and justice movements. (This includes sexual and reproductive health and rights, climate justice, land health and rights, ocean health and rights, development and economic justice, women's and girl's rights, LGBTGI/SOGIESC-related rights, Indigenous organizing and rights, and ethnic minority organizing and rights). The Initiative also supports Makefu Women's Council, a grassroots women's group in Niue working to unpack and understand the impacts of climate change on gender equality and gender-based violence.  
"Eliminating gender-based violence is crucial for realizing gender equality and a healthy, peaceful and sustainable planet," says Cate Owren, Senior Gender Programme Manager, International Union for Conservation of Nature (IUCN). She highlighted the collaboration between IUCN and Spotlight Initiative for the 66th session of The Commission on the Status of Women (CSW66) as a critical step in building an intersectional approach to GBV and climate change. "This CSW66, we are delighted to be collaborating with the Spotlight Initiative under our GBV-ENV Center to highlight GBV and climate change links and call for ambitious climate policies and actions that realize the rights and resilience of all."
The Spotlight Initiative deploys targeted, large-scale investments in Africa, Asia, the Caribbean, Latin America and the Pacific, working to end all forms of violence against women and girls. Working with the International Union for Conservation of Nature (IUCN) under its GBV-ENV Centre, the Spotlight Initiative is taking on climate change as a focal theme starting this year. For the 66th session of The Commission on the Status of Women (CSW66), IUCN and the Spotlight Initiative are collaborating to highlight gender-based violence and climate change links. Visit this page to learn more and to learn how to help amplify messages.