SAN SALVADOR, El Salvador - Dorys Yessenia Reyna, 41 years old, is a high school teacher, mother, entrepreneur and a religious leader. She's committed to supporting women and girls who face violence in their lives and homes. 
Sadly, she has her own experience in this area. 
"I began to experience violence from the age of 7," says Ms. Reyna. Subjected to sexual abuse and maltreatment, she was shy and insecure as a child. When she turned 17, shortly after her first pregnancy, her partner at the time started beating and humiliating her. In time, the attacks became constant.
In El Salvador, one in six women has suffered violence in her life, according to government data from 2019. 
"Every time I get the chance, I tell women not to get used to a life of abuse or discrimination," says Ms. Reyna. "God's plan is not that we live in submission."
"I tell women not to get used to a life of abuse or discrimination. God's plan is not that we live in submission." - Dorys Yessenia Reyna, Activist
A crisis hits
In 2012, Ms. Reyna faced one of the biggest crises in her life, dealing with anxiety, severe depression and suicide attempts after separating from her partner, who then took the children and made a home with someone else. 
Ms. Reyna approached Iglesia Del Camino, a church that offered hope in difficult times. Since then she has worked on her own personal healing, getting involved in women's groups, discipleship, and programmes in mental health. 
"For years I have been breaking down barriers in my mind, meeting different people full of love and compassion," she says. As examples she cites her mentor Zuleyma Aguilar, who "has never judged or condemned me, she has pushed me to grow," and her church pastors Rosario and Carlos Navas, who "have made me reach for the best of myself." 
"Each step has led me to where I am now." Asked to describe herself now, she says: "Healthy, free and independent."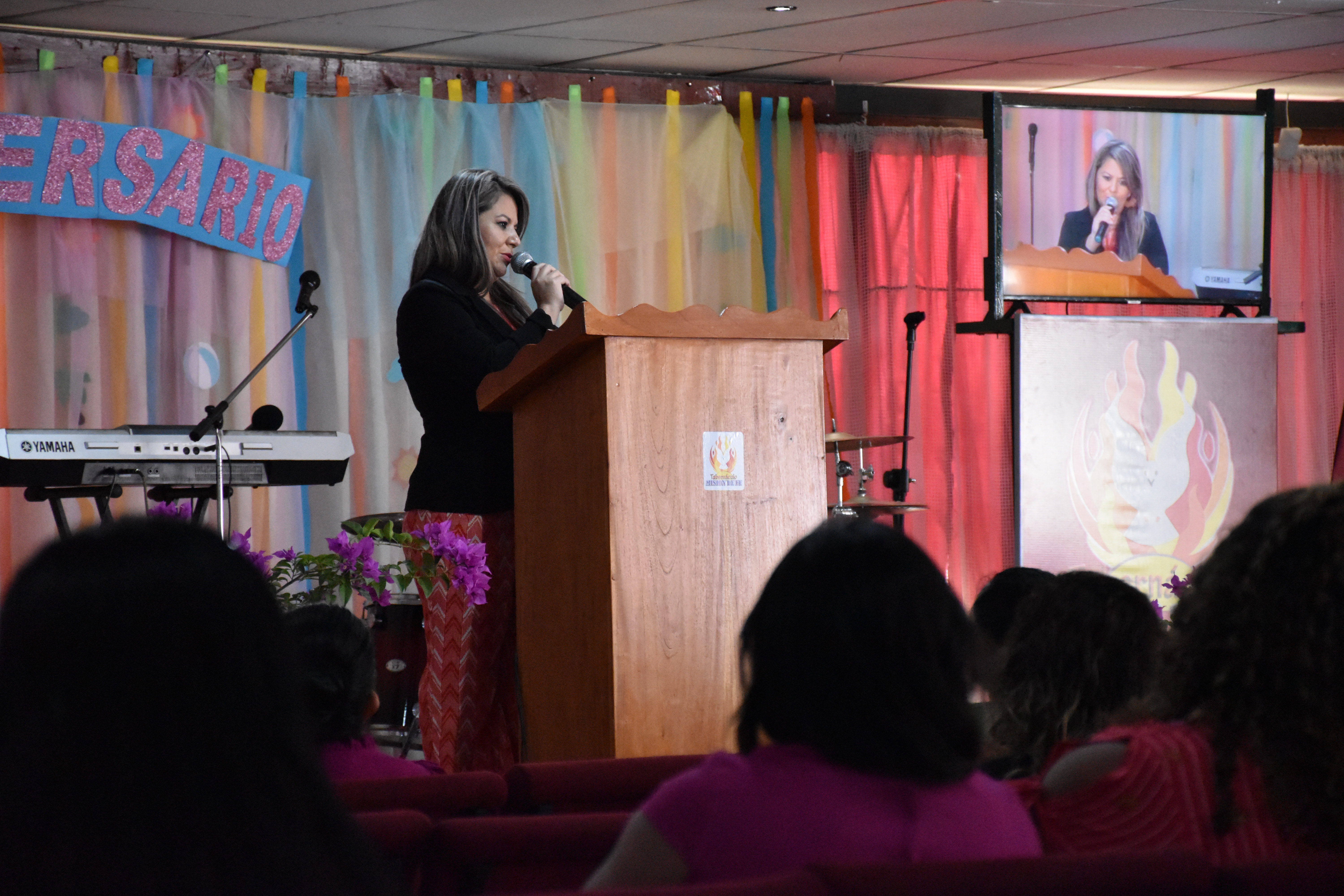 A turning point 
In February of last year, Ms. Reyna attended an event organized by Spotlight Initiative. The event brought together scholars, pastors, community leaders and faith-based organizations in a national effort to address feminicidal violence and pregnancies in girls and adolescents.
There followed a five-month training process that gave churches and faith-based organizations the tools to address these issues, organized by the Evangelical University of El Salvador in coordination with ACT Alianza and the Spotlight Initiative. A total of 360 people took part.
For Ms. Reyna, one of the most valuable lessons of the training was learning to recognize all the forms of violence against herself and other women.
"I have come to become aware of so much violence that I experienced," she says. "At the time, I could not even categorize it as violence, I was so damanged and I had no information."
Ms. Reyna, for example, had endured what is known as "vicarious or indirect violence"—harming the victim through her children, animals or precious people. She also experienced "economic violence"—the theft of money and the restriction of economic resources.
Learning the forms of violence is a step to ending it.
Another valuable experience from the training is how empowered she felt in learning about national and international agreements on violence against women. These helped her connect her own efforts with those of activists and governments and others around the world. 
"At the time, I could not even categorize it as violence, I was so damanged and I had no information." - Ms. Reyna, Activist
A troubling trend
During the period of confinement due to COVID-19, violence against women in El Salvador shot up by 70 per cent. Out of every ten women victims of violence, just two sought information or help, and not even one in ten reported the violence, according to a survey backed by the Spotlight Initiative.
Yessenia proposed what she called the Safe Shelter Project to other leaders of her congregation, and the pastors immediately agreed. Coordinated by Ms. Reyna, Safe Shelter focuses on domestic violence. She now has a chance to put the lessons of the Spotlight training into practice.  
Eight people work on the project and together they serve 50 to 60 families with counselling on gender violence. "The vision," says Ms. Reyna, "is that the Safe Shelter Project reaches the 14 branches of the Iglesia del Camino nationwide."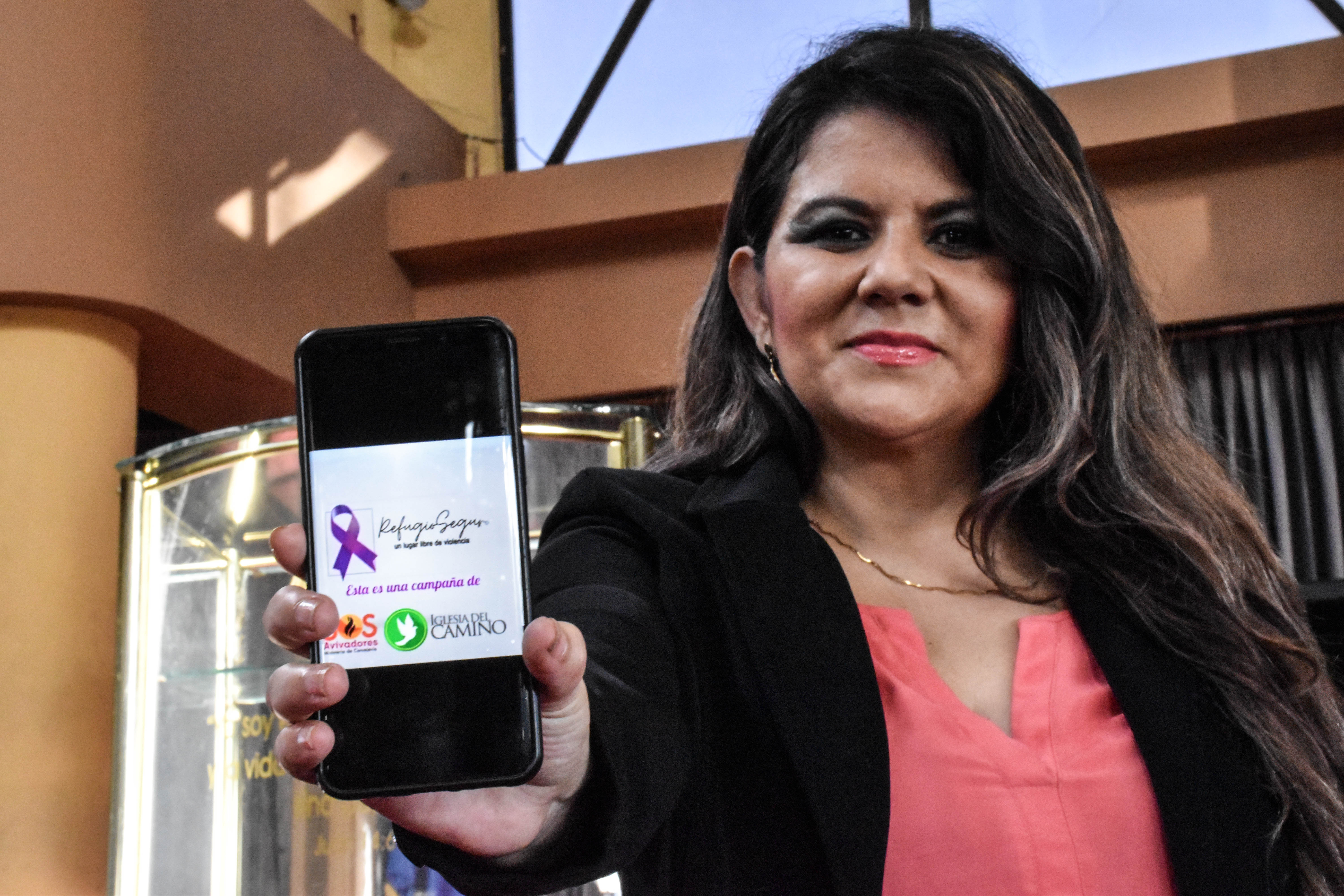 Changing roles for churches
"Many women have been mistreated from the pulpits by misinterpretations of the Bible by leaders and pastors who have appropriated texts to make women feel less [valuable]," she says. 
Ms. Reyna says some churches might use such texts to perpetuate violence and discrimination against women. "But today," she says, "we are raising our voices for those women who were once subdued and silent." 
Religious institutions can be important allies in this work, she says, by educating themselves and fostering a culture of zero tolerence for violence against women and girls. Some churches are on board, as illustrated by their participation in the Spotlight initiative. 
The biblical figure of Esther inspires Ms. Reyna. Esther was a "radical woman in making decisions," with the "character and determination one needs as a woman, when we have a clear mission." 
Ms. Reyna's own mission is clear: to help end the violence. "I am always looking for things to read and ways to learn more about this issue," she says. "That is the reason for getting up every day."
She hopes for women to be respected in Salvadoran society and for equality to realized. "That one day I will no longer read on the news that there is an abused girl or a murdered woman, but that women live fully and free, that we no longer live full of insecurities and fears." 
By Blanca Iris Peña. First published on UNSDG.