PORT MORESBY, Papua New Guinea – Susan Setae is on a mission: to ensure that women and girls in her country live a happy life.
Ms. Setae, 74, is the President of the Papua New Guinea Counsellors' Association. A former school teacher, she has been providing counselling services to survivors of gender-based violence (GBV) for over a decade. She says that in a country where women and girls endure some of the highest levels of violence in the world, counselling is critical to their recovery.
"You have a right to live a happy life... Women and girls should never accept violence as normal." - Susan Setae, Papua New Guinea Counsellors' Association
"The World Health Organization has a very apt statement about mental health: 'Mental health is important because every individual person has the right to be in a state of sound mind, to develop their full potential, to be productive citizens and to contribute meaningfully to the welfare and wellbeing of their communities,'" she says, reading a handwritten note from a dog-eared notebook.
In Papua New Guinea, Almost 64 per cent of women have experienced physical, sexual, or emotional violence by their spouse, yet only 35 per cent of them seek help.
"Mental health is considered to be for those who are severely mentally ill," says Ume Wainetti, a gender advocate and advisor to the Papua New Guinea Counsellors' Association. "Many people who experience trauma are not considered to need professional help."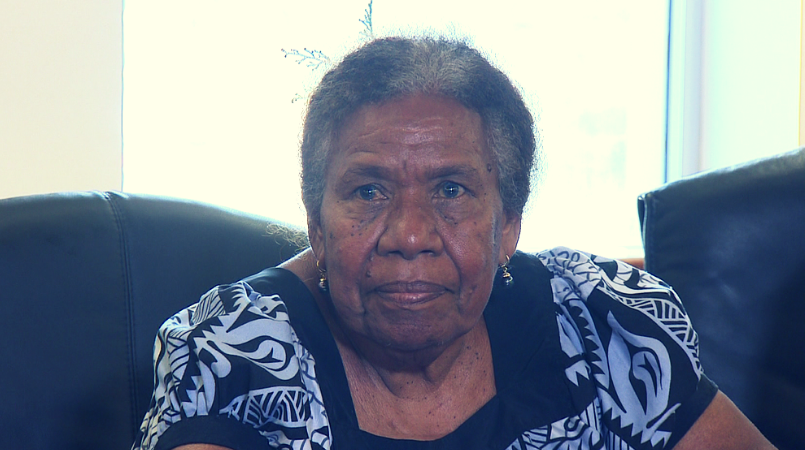 Ms. Setae says that other factors such as a survivor's financial situation can also have a big influence on whether they contact support services. "A lot of women are unable to make decisions as the man may be the only breadwinner in the family. The woman has no other means of surviving [if she leaves]."
Additional barriers include the country's lack of easily accessible health services, explains Ms. Wainetti. "The government is yet to recognize mental health as a national crisis to be addressed. That's why government and private institutions have not developed curriculums for training mental health professionals, and there are no jobs in this sector apart from in hospitals."
 
According to Ms. Wainetti, there are less than 10 qualified mental health doctors in Papua New Guinea and only around 38 graduates with a diploma in counselling.
"We need to provide counselling services to help women and children discuss their issues and find a solution that is of their choosing." - Ume Wainetti, gender advocate
To expand the pool of trained mental health professionals available to survivors of violence, Spotlight Initiative is supporting the National Family and Sexual Violence Action Committee (FSVAC), which works with the Association to develop the skills and knowledge of practitioners, as well as to train new ones. 
FSVAC was established in 2000 to be the principal national body focused on addressing family and sexual violence in Papua New Guinea. The Initiative's work with FSVAC also extends beyond mental health to include training for institutional officials at national and sub-national levels on developing programmes that prevent and respond to violence against women and girls.
"Providing healthcare, refuge and legal services… alone would not alleviate the issues women and children face," says Ms. Wainetti. "We need to provide counselling services to help them to discuss their issues and find a solution that is of their choosing."
For women and girls suffering in silence, Ms. Setae has a message: "You have a right to live a happy life. You have to look for help. And you have to look for help from people who have been trained to help you... Women and girls should never accept violence as normal."
By Joyous A. L. Begisen