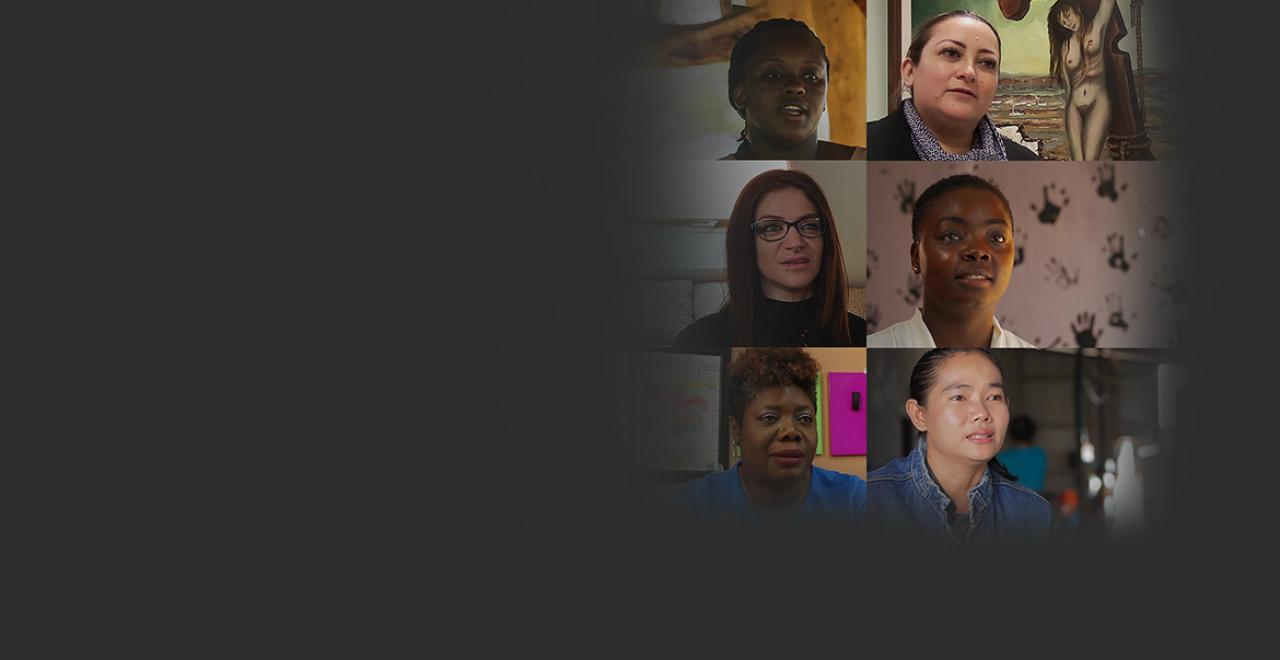 #WithHer highlights the work of activists around the world who are helping to eliminate violence against women and girls in their communities.
The campaign raises awareness about gender-based violence and global efforts to address the issue by engaging new audiences to show their support on Twitter, Facebook and Instagram using the hashtag #WithHer, and by donating directly to women's funds through the website.
Over the next months, you'll meet Berta de Nazareth (Mozambique), Lydia Cordero (Mexico), Maïté Lønne (Belgium), Nadeen Spence (Jamaica), Sopheap Loem (Thailand) and Tracey Sibanda (Zimbabwe). Together, they are transforming women's lives.
Spotlight Initiative supports these women and those like them by partnering with governments, civil society organizations and the media to ensure that every girl and woman lives a life free from violence. 
By shining a light on all forms of violence, including femicide, domestic and family violence, harmful practices, and sexual and economic exploitation, we can help end violence against women by 2030.
We are #WithHer. Are you?
Like what you read? Spread the word.