Kazakhstan's statement at the Spotlight Initiative High Impact event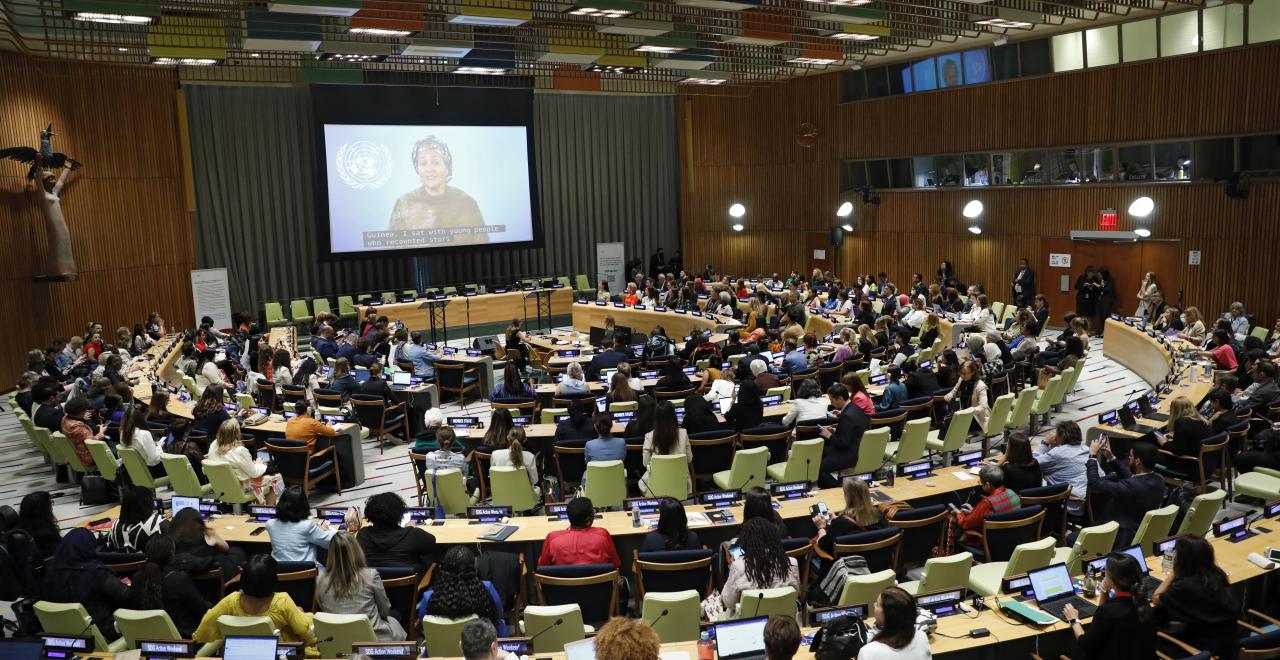 September 17, 2023
Statement by Mr. Artur Lastayev, Human Rights Commissioner of the Republic of Kazakhstan, at the Spotlight Initiative High-Impact event during the 2023 SDG Action Weekend [as prepared for delivery] 
We thank the European Union and the United Nations for spearheading the gender-based violence agenda through the Spotlight Initiative's Regional Program for Central Asia and Afghanistan.
We are proud that Kazakhstan has played a convener role, engaging our brotherly neighbours in Central Asia on this important topic.
This regional programme has been a success. Speaking of all the achievements is impossible in this meeting, but allow me to highlight only some results:
We are changing attitudes and behaviours to make gender-based violence unacceptable. Through large-scale campaigns, seven million people in Central Asia have increased their awareness of sexual and gender-based violence and harmful practices.
We are making gender-based violence an all-of-society issue. Three thousand civil society organizations, activists and media organizations have been strengthened to better engage on sexual and gender-based violence issues.
All Central Asian states today have the tools and methodologies to better prevent and respond to gender-based violence. Countries' institutions have been strengthened for multi-sectoral responses to gender-based violence, including through digital tools.
To sustainably address gender-based violence over the long term, Kazakhstan has launched the Central Asia Alliance on Sexual and Gender-based Violence, a groundbreaking and open platform, which brings together all relevant stakeholders. The Government of Kazakhstan has committed financing to the Alliance, until at least December 2024. 
However, we should not rest and further increase our efforts to make the world free from gender-based violence.
We appeal to all Member States to mobilize predictable financing for international efforts to continue this important initiative.
Let's end gender-based violence together.
Like what you read? Spread the word.