Solomon Islands: tackling online children safety right at the onset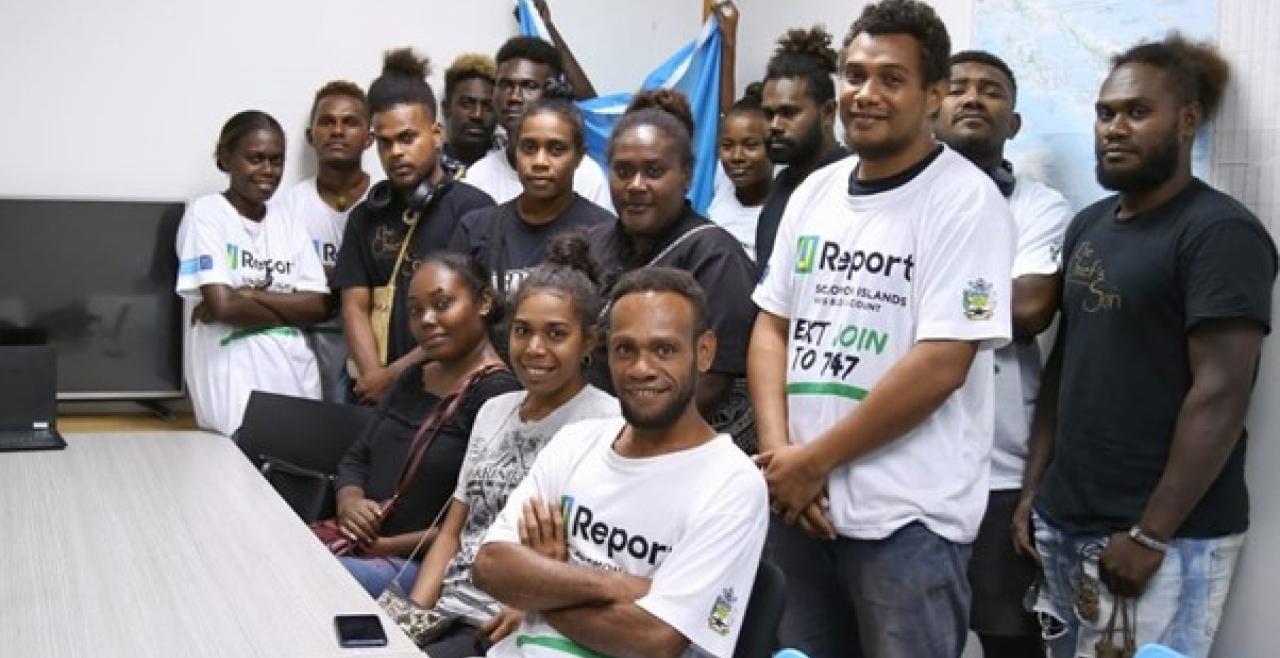 September 12, 2022
Solomon Islands - "Before joining U-Report, I used to cyberbully and focus on sharing negative thoughts, this program really changed my mindset. Now I encourage positive thoughts online and have this push to stop cyberbullying and harassment. Cyberbullying is wrong. We all need to understand this and the fatal impacts it can have on people's lives.", said Jonah Nori Bea, U-Report Ambassador.
In the Solomon Islands, according to a recent poll done in 2021 by U-Report among over 700 youth, almost 50% reported that something happened online in the previous year that bothered them in some way, generating feelings of anger, sadness, and fear, among others. Among the respondents, 57% spoke about it to their friends, almost 20% did not share the incident with anyone, and indeed over 50% reported having had experiences online that they would not want to talk to anyone about. In addition, 73% reported having seen sexual images or videos online that they did not want to.
The evidence is clear, online platforms and content are ubiquitous and so are the risks associated with their use. It is never too early to talk about online children's safety and equip youth with the knowledge and skills to understand the risks and opportunities of online communication.
Pioneered by UNICEF, U-Report is a social messaging tool that is designed to give Solomon Islander youths a greater voice on issues of national importance. It relies on locally sourced and trained U-Ambassadors, taking the lead in raising awareness about issues close to the heart of young people, advocating for the involvement of youth, and leading the outreach activities across communities so that no young person is left behind in the Solomon Islands. 
"Before joining U-Report, I used to cyberbully. This programme really changed my mindset... We all need to understand the fatal impacts it can have on people's lives." - Jonah Nori Bea, U-Report Ambassador.
Thanks to the support of the EU-UN Spotlight Initiative programme, youth from the Solomon Islands were involved in a series of workshops focused on online safety for children and the impacts of cyberbullying both online and offline, in schools and communities. Currently, cyber literacy is not part of the regular curriculum in the Solomon Islands and for most U-Report participants, these workshops were a critical introduction to online safety as a concept and tool for navigating an increasingly digital world. 
"This training has helped me understand what cyberbullying is, how it affects children and young people and how we can help create change by sharing what we have learnt with our families and our community," says Pattson, a U-Ambassador.
By leveraging technology to create inclusive and safe spaces where youth can share and discuss common challenges, and ask questions crucial for their growth, U-Report is nurturing inclusive communities. 
"At a time when more and more young people have access to phones and the Internet, it is important to ensure that they are aware of the risks online and how they can stay safe", concluded Pattson.
U-report is inspiring and informing self-awareness and self-agency among youth, supporting the development of what is de facto not only a youth-led community but also a community of practice dealing with issues that affect youth's lives. 
"Being a part of U-Report has changed my life by teaching me things about online conduct. It has changed the way I use text online", Jonah Nori Bea.
The Spotlight Initiative is a global initiative of the United Nations which has received generous support from the European Union. It supported Utwe Women's Organization in advocating for women's rights.
By Cristina Comunian
Like what you read? Spread the word.