In Malawi, safe spaces helping to end child marriage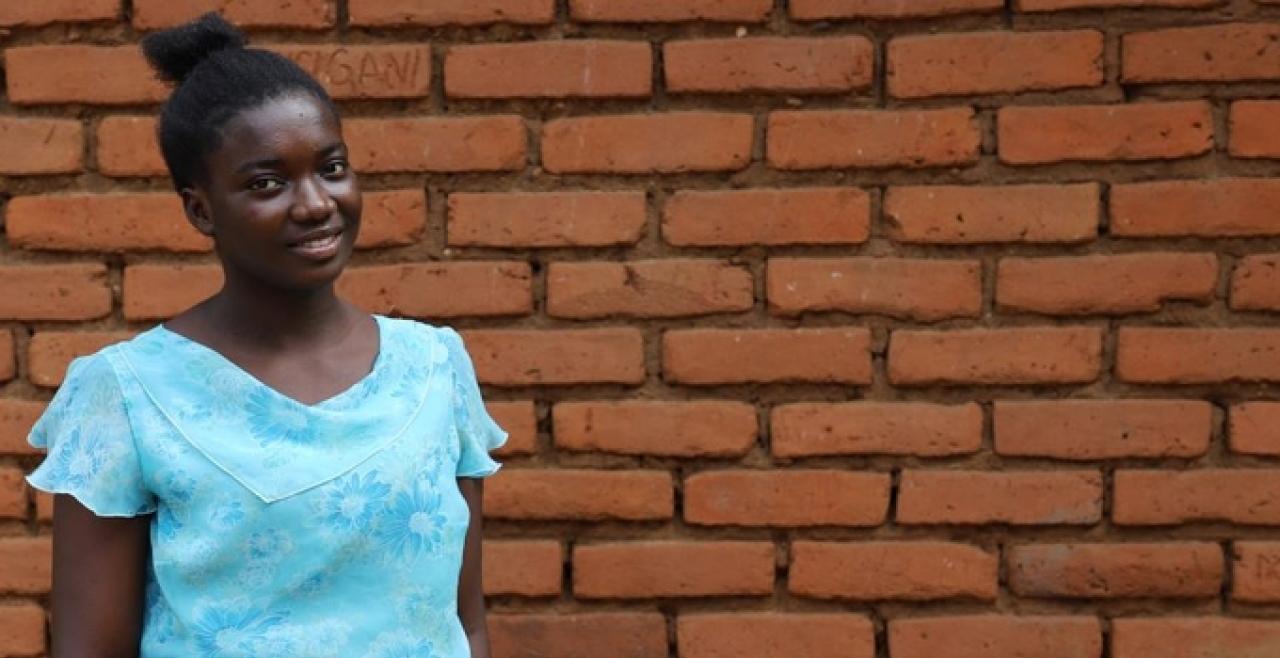 February 20, 2023
NKHATA BAY, Malawi - For many young people in Nkhata Bay, the dream of travelling to South Africa is enticing.  With unemployment at its peak in Malawi, the lure of a better life in this foreign land can prove irresistible. Although some do go on to achieve success abroad, just as many come home empty handed. But this doesn't discourage many from trying.
The desire to migrate has often been blamed for fueling child marriage in the district. Many families would prefer their daughters marry men living in South Africa so that they can benefit financially.  Emily Saka, 18, was 'offered' to a man working in South Africa for marriage when she was only 17. She had not even met him.
"I heard so many stories about South Africa," says Emily. "So when I heard that someone staying there wanted to marry me, I was so excited. I was ready to go even when I didn't know the person who wanted to marry me."
Parents forcing young girls into child marriage for financial benefits
When the marriage proposal came, Emily was going through a difficult time. Her parents had just divorced and they were back in the village.  She missed the good life she enjoyed when her parents were together. In the village, life was tough, and the marriage proposal seemed like a route to the life she yearned for.
However, as she was preparing to travel to South Africa, a mentor from a Spotlight Initiative safe space heard about her story.  The mentor knew Emily as a bright girl and decided to talk to her about the negative impacts of child marriage.
"I saw sense in what the mentor said," explains Emily. "By then, I had done my secondary school final examinations and didn't do well. So I decided to turn down the marriage proposal and return to school."
While waiting to re-enroll in school, Emily joined one of the safe spaces in her community.
Supported by the Spotlight Initiative and led by the United Nations Population Fund (UNFPA), the Safe Space Model is one of the activities being implemented by the United Nations, the Government of Malawi, Civil Society Organizations (CSOs) and other partners, with support from the European Union (EU).
These spaces support women and girls to develop strategies and assertive skills to negotiate and challenge harmful practices that fuel sexual and gender-based violence. Girls and women learn how to challenge social norms, including child marriage, and about their sexual and reproductive health and rights.
"The safe space was an eye opener," says Emily. "I came to know that early marriage was a violation of my rights. If I had accepted, this could also have spelled the end to my education. So, I am glad I listened to the advice given by the mentor."
Helping survivors of violence with loans for business
Emily managed to access a loan from the survivor fund.  The fund, which is managed by the Community Victim Support Unit (CVSU), helps survivors of gender-based violence (GBV) with capital to start small businesses.  For the survivors to access the revolving loan, they have to form a group, get trained on small business management and repay the loan after an agreed period of time.
Growing up near the lake, Emily knew how the fish business operated, and she didn't hesitate to go into the industry herself after accessing her share of the loan. Two months into her business, Emily had repaid the loan and was left with MK60,000 profit.
"I used part of the money to pay my school fees, rent a small room since I was doing self-boarding and gave my mother MK30,000 so that she continues with the business while I was at school," she says.
During weekends, Emily would come back to help her mother with the business. Their capital grew and she made enough money to pay fees for her siblings and support her mother.
In 2021, Emily sat her secondary school examinations and was selected to study for a degree at Mzuzu University. Armed with the good news, she went to visit her father hoping that he would be bale to support her education, but he said he couldn't pay for her university fees.
"It was a big blow," she says. "I expected him to be happy for my success, but I accepted his decision. I anticipated as much because he wasn't there for me all along."
Now, Emily is working toward making enough money to cover the fees herself. "I will just have to work hard in my business to support myself," she says,
In 2021, 68,960 women and girls accessed services through safe spaces, including sexual and reproductive health, psychosocial support and counselling. This included 23,640 girls and young women attending the safe space mentoring programme, who gained new skills and strategies to target sexual and gender-based violence. More than 700 child marriages were followed up, resulting in 60 percent of these being annulled and the girls were returning to school.
By Joseph Scott. Original article published by UNFPA.
Like what you read? Spread the word.