Female Genital Mutilation (FGM) is a violation of women's and girls' human rights. The cutting or removal of parts of the female genitalia can cause lifelong mental and physical suffering for those who undergo the practice – from pain, bleeding and infection to complications during sex, childbirth and menstruation. In some cases, it can lead to death. 
Despite this, the World Health Organization (WHO) estimates that more than 200 million of the world's women and girls have undergone this procedure in more than 30 countries where it is practised. Reasons for FGM range from extreme gender inequality and the desire to control women's bodily autonomy to cultural and economic motivations. 
But change is possible. Ending female genital mutilation is a key priority in Spotlight Initiative's programming across Mali, Liberia and Uganda.
Below are just some of the ways that Spotlight Initiative is working with communities to end FGM for good.
"We encourage women and girls to reject the practice of FGM and report those performing it to the authorities." - Christine Awori, Uganda Law Society
1. STRENGTHEN AND SUPPORT LAWS THAT BAN FGM 
Female Genital Mutilation (FGM) became illegal in Uganda in 2010. However, despite being outlawed, the practice remains common in parts of the country. While the national prevalence of FGM among girls and women (aged 15–49) is estimated to be 0.3 per cent, in some districts, such as Moroto, this number is as high as 52 per cent.
Spotlight Initiative is working with UNICEF, UNFPA and the Government of Uganda to implement the Global Programme on the elimination of FGM, with the aim of abolishing FGM entirely. Several villages have voluntarily abandoned FGM following community dialogues and in Moroto alone, 12 villages sought support to hold community dialogues and make public declarations to abandon FGM in 2021.
"Uganda Law Society has run outreach, media campaigns and mobile legal aid clinics in communities, specifically targeting women and girls experiencing violence, including those [at risk] of FGM," says Christine Awori, Chief Executive Officer for the Uganda Law Society. "We encourage women and girls to reject the practice of FGM and report those performing it to the authorities."
Thanks to increased knowledge of the law, more women and girls are aware of their rights and the reporting of perpetrators has increased.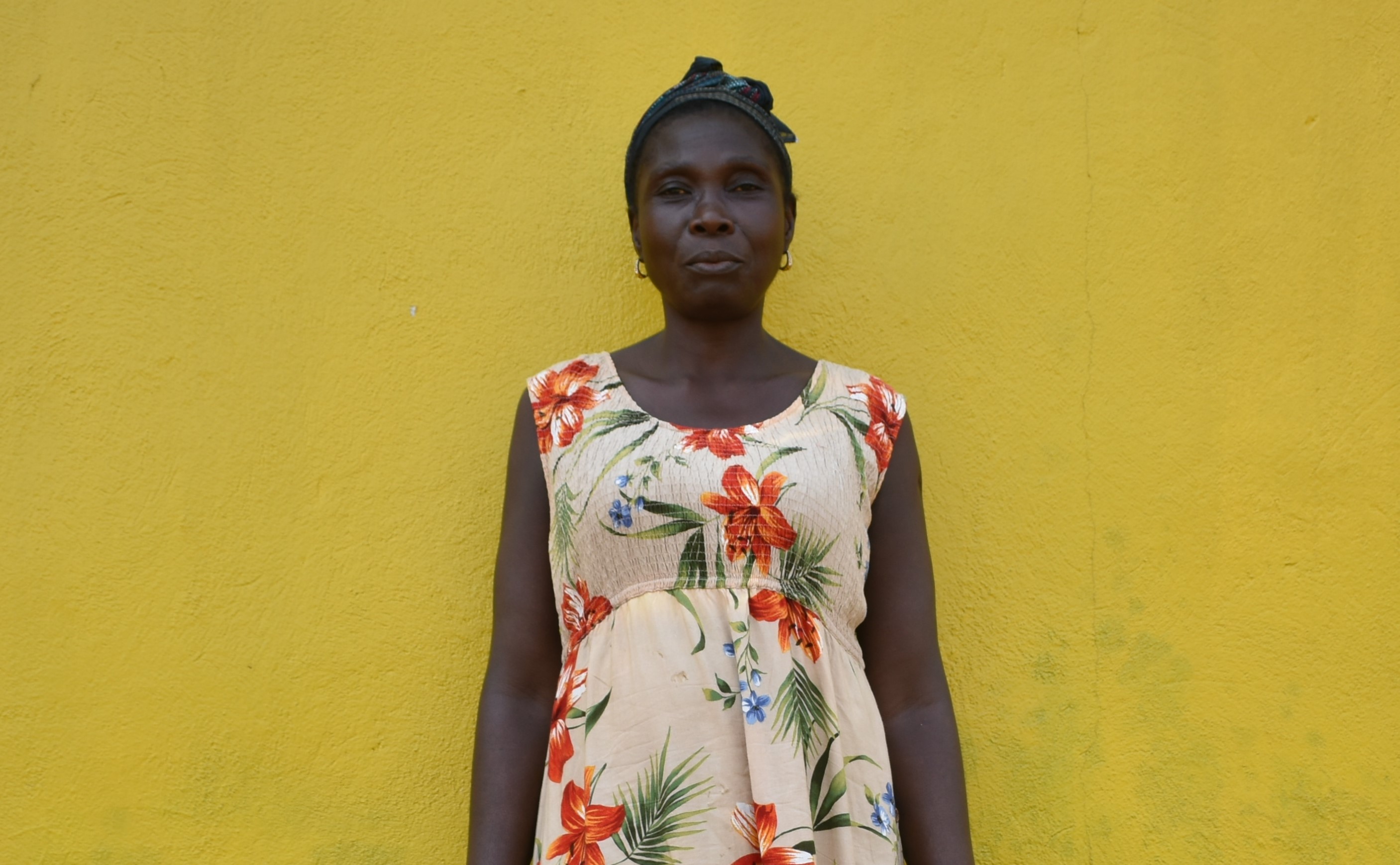 2.    FIND NEW WAYS FOR FGM PRACTITIONERS TO EARN AN INCOME 
Motivations for FGM includes cultural and social pressure, but there's also an economic incentive for those who perform the ritual. Ending the practice means finding new ways for traditional practitioners of FGM to earn an income.
"Many people have asked me to leave [FGM] but my question has always been what will I do next to help my family?'" explained Yatta Fahnbulleh, a traditional practitioner of FGM in Grand Cape Mount County in north-western Liberia. 
In Liberia, Spotlight Initiative-supported alternative economic livelihood programming has trained more 300 FGM practitioners in life skills, business development and climate smart agriculture – offering a new way for women to support their families. Ms. Fahnbulleh now runs a catering service. The site of her former bush school, where she performed FGM, has been turned into one of four vocational and heritage centres.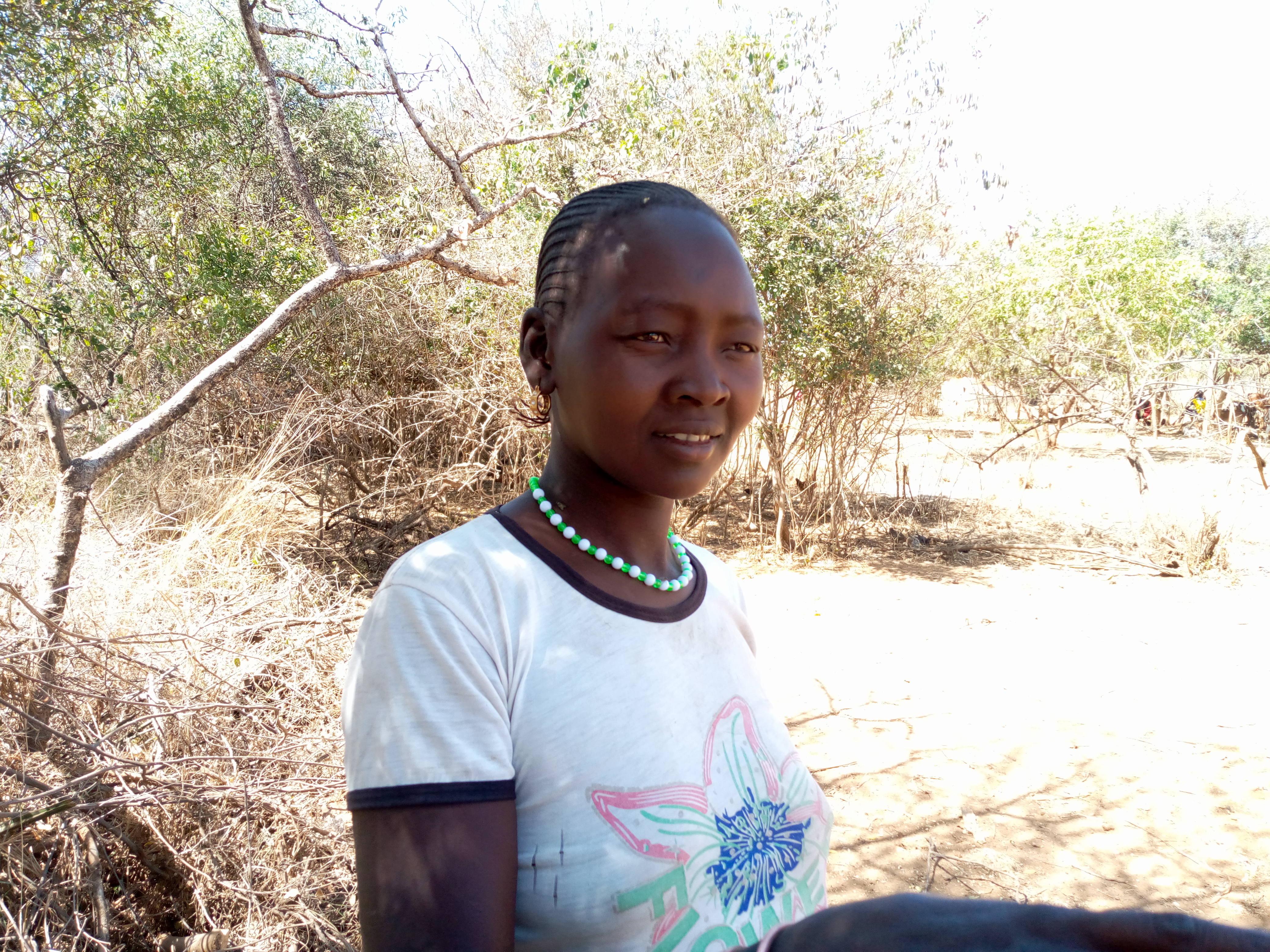 3. SUPPORT THE ADVOCACY OF SURVIVORS
"Every time I see my daughters, I imagine them going through what I went through and my heart contracts," says Margaret Chepoteltel, an FGM survivor who advocates for the end of the practice in Uganda. "I curse the practice of FGM and I don't want any daughter of mine to go through this process that almost claimed my life."
After receiving community engagement training, Ms. Chepoteltel now advocates in her village for zero tolerance for FGM as part of CDFU's "Make Happiness Not Violence" campaign, which is supported by Spotlight Initiative and UN Women.
Activists are often best placed to advocate within their own communities, which is why Spotlight Initiative supports local and context-specific solutions that put women and girls at the centre.
"Now that we have a platform I will continue sensitizing [communities to FGM] and testifying against female genital mutilation, even to men, because I know the dangers," says Ms. Chepoteltel.
"I will continue sensitizing [communities to FGM] and testifying against female genital mutilation, even to men, because I know the dangers." - Margaret Chepoteltel, FGM survivor
4. GET COMMUNITY AND RELIGIOUS LEADERS ON BOARD
In Mali, 91 per cent of women and girls aged 15-49 have undergone some form of FGM, according to UNFPA data. Ending such deeply entrenched practices takes an all-of-society approach. Spotlight Initiative works closely with religious and community leaders to advocate against all forms of gender-based violence (GBV), including FGM. 
In 2021, influential Christian and Muslim leaders in Mali were trained to develop religious arguments for the prevention of gender-based violence and use them in their preaching.
At least 768 village communities in the regions of Kayes, Koulikoro, Sikasso, Segou and Bamako established platforms to promote gender equality, including in the realm of sexual and reproductive health. Each of these communities has at least one GBV alert committee whose members can refer women women who have experienced FGM to the health centre.
 
In Uganda, Spotlight is supporting CDFU work with elders to put in place alternative rituals that replace the practice of FGM and don't infringe upon the rights of women and girls. Radio messages and "edutainment" on the consequences of FGM help to build broader community support for abandoning the practice.
Join the conversation on social media.